On 15 September, MSS – in conjunction with Sophos – hosted internationally recognised cybersecurity and ransomware expert, Chester Wisniewksi.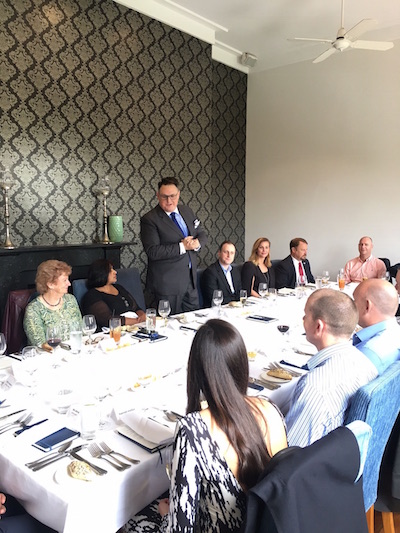 The invitation-only event brought together 22 of Perth's elite IT professionals across a range of industries to participate in an interactive discussion with Chet, while enjoying lunch at the beautiful Lamont's Bishop's House.
Chet discussed the latest research on major cyber breaches, explaining what strategies are being put in place to help future proof businesses against these types of threats. He also delved into credit card fraud and how that is impacting business, as well as new technologies and the plethora of devices that are changing the way we need to approach our security strategies.
Chester is one of the world's foremost experts on vulnerabilities and network security. He travels the globe as one of Sophos' expert speakers advising businesses on the latest threats and emerging trends in IT security.
To read Chet's professional summary, please click here. 
September's lunch was the first in our series of exclusive roundtable discussions designed to offer access to world leaders in the fields of cyber security, business system efficiency, network management and more.
To register your interest for the upcoming events, please complete the form below.