Innovation is disrupting every business in every industry. Technology is lowering barriers to entry, while consumerisation is driving change from the outside in.
In the new idea economy, success will be determined  by your ability to transform IT to meet the new expectations of consumers and business customers and to grow your business in new ways.
With a hyper converged solution, the traditional inflexibility of legacy infrastructure is redefined, offering a scaleable, efficient solution for enterprise IT hyper converged solutions.
What is hyper converged infrastructure?
Hyper convergence is a new IT infrastructure model that leverages the power of software-defined technology to tightly integrate end-to-end compute, network, storage, and management resources. The result is quick deployment, faster response to business demands, simplified administration, and reduced operating costs. Our solution leverages hyper convergence to bring you new options that are ideal for mid-size businesses, remote offices, and branch office locations that want a building block approach to infrastructure.
Fast
Reduce the time to configure, buy, and deploy your solution from months to weeks.
Provision in just minutes and scale quickly and easily.
Reduce server configuration times by 96%, and enjoy up to 66% faster problem resolution and a 95% faster first-time fix rate.*
Efficient
Increase ROI 315% and reduce TCO by 40%.*
Realise true business transformation via solution-level lifecycle management and IT process automation.
Increase the benefits tied to application availability and management efficiencies by up to 26% when compared to alternative integrated systems.*
Simple
Simplify ordering, configuring, and deploying with complete systems from a single vendor.
Reduce the number of tools required to manage your environment by 50% with single-pane-of-glass management, enabling anytime, anywhere data access.
Designed with strategic partners to be easy to manage and support.
The time for a change is now.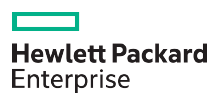 At MSS, we have extensive experience with the shift towards hyper converged infrastructure to drive significant business, operational, and financial benefits.
We choose to partner with HPE on the delivery of award-winning hyper converged solutions, combining intuitive software with the reliability of a world-class platform.
Our specialist team offer a range of consulting, integration, and education services to accelerate implementation and adoption of your new hyper converged system. Contact us today on 1300 667 448.