We all know that technology offers tremendous learning opportunities to today's students. Interacting with other schools, other cultures and languages – the classroom can be an exciting place.
But how do we allow students to take the classroom with them as they move around the campus… and how do we make sure they can do it safely?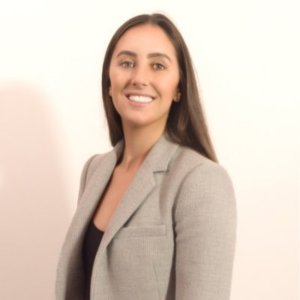 Among the schools we're working with in Western Australia, there are students video-conferencing with partner schools across the globe, classes learning about using social media and extension groups studying advanced content with a teacher across town on a university campus. And many can work from different locations around the school campus, thanks to advances in wireless networking.
Connecting, whether among their nearby peers or with students and teachers around the world, adds a wealth of learning opportunities. The problem is, while your students can go out into the world, potentially the world can come into the classroom – and that is a less welcome prospect.
Cyber-security
For school IT leaders, cyber-security and student privacy are increasingly a major concern. In a 2017 IT leadership study, 62 per cent of respondents rated this as more important than last year – and with good reason. That study was conducted before the Crypto-Locker ransomware hit organisations around the world. IT security must be a priority for those responsible for our tech-savvy generation – and it can be a daunting task.
Increasing threats don't mean we should isolate our students from the outside world – rather, it means making strong choices with security in mind. And sometimes, it is the tools that allow students freedom that have the gear to make those choices easier. Wireless networking vendors are increasingly focusing on security as much as connectivity.
Wireless networks
The wireless network of choice for many Western Australian schools is Aruba Networks, initially thanks to a design that works in a surprising range of environments. When you're dealing with historic buildings or extremes in temperature, that matters. Realising that schools were a natural fit for the technology, this was taken into account, and some security features were thought up that cemented the relationship – and won over a lot of business customers into the bargain.
With more mobile apps around than ever, we like Aruba's AppRF feature.
It allows schools to both prioritise app delivery, and block any apps deemed unsuitable. It enables access policies by user, time and location. Where schools may have had social media and app policies, they can now enforce them – without any restriction to legitimate use.
A teacher using a science app in an outdoor biology class will get the bandwidth they need, while the grade nines trying to keep up with Facebook may find it slower, or blocked altogether, depending on what rules the school decides to set. Unsafe content is completely blocked, so when someone tries to click on a link from a known risk, they will find it unavailable.
Layers of security
These security features are not a replacement for your other measures, so don't throw out the firewall just yet. Today's advice from security experts is to take a layered approach that allows user freedom and makes it easy for them to comply with policies set by the IT team.
Those layers are likely to include software that protects against viruses, malware and ransomware, as well as choosing hardware with strong security features that are simple to apply. In terms of physical safety, get to grips with Aruba's built in features that allow you to monitor where students are on campus, and when they check in to a class.
But ultimately, no security policy works without education – of students, teachers and parents. MSS IT conducts security information sessions for education customers. It is important to build awareness about the risks that exist, and the behaviours that minimise opportunity for cyber-criminals.
If a child is old enough to go online, they are old enough to learn some good habits, such as strong passwords and when it is OK to click download. While MSS IT builds solutions that secure your classrooms, we also believe in teaching students how to make safe choices online, just as they would in the physical world.
---
READ THE FULL SERIES:
Part 1 in the series: Where Next for Technology in Schools? The IT Trends That Are Changing Education. https://mssit.com.au/next-technology-schools-trends-changing-education/
Part 2 in the series: Budget Pressures: How Can Schools Afford to Lead the Way in Technology? https://mssit.com.au/budget-pressures-can-schools-afford-lead-way-technology/
---
For more about smarter, more secure wireless solutions, please contact Harriet or call 1800 MSS4IT (677 448)