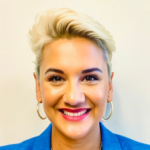 "I am extremely excited to announce that I have accepted a role as a Senior Account Manager with Managed System Services. (MSS IT)
MSS IT was started in 2011 and since then has grown year on year and is now regarded as one of the most trusted Perth-based IT service providers offering complete information & communication technology (ICT) service solutions and support.
MSS IT has customers in government, education, defence, mining, exploration, charity/not-for-profits, manufacturing and enterprise.
It is an absolute privilege to be part of the team.  I look forward to working alongside Kelly Webb and the MSS IT team."
Marian Drummond
Senior Account Manager