9-13 October 2017 is Stay Smart Online week, a national government initiative to help individuals and businesses to develop strong protection from a range of online threats.
MSS IT are giving back to the community to do our part in cybersecurity education with a series of events in October as part of our Cybersecurity Roadshow. From health organisations to the education industry to large corporations, our Business Development Manager Harriet Mellor will be out and about to help you understand threats, options for pro-active protection and how to keep your staff (and family) safe online.
Check out the upcoming events below as part of Stay Safe Online Week.
EVENT 1

ICT by the Sea – education conference event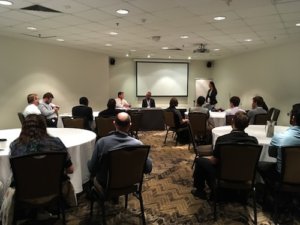 October 3-5 saw over 150 teachers, ICT leaders and education industry professional descend on Rendezvous, Scarborough for the annual ICT by the Sea conference.  As a major partner of the event, MSS IT held a number of panel discussions to educate the educators about how technology can transform digital learning, and keep students, teachers and parents safe online.
One such event was a panel with Iona Presentation College's Director of ICT, Tom Brajdic. Joined by Sophos National Sales Director David Sykes, the panel showcased the college's experience with the implementation of a cybersecurity solution (Sophos) for the school.
The digital revolution in the education sector has seen the increased application of one-to-one devices in schools. Iona Presentation College was determined to upgrade its IT services to safeguard their network across the school's desktop, tablet and mobile devices to ensure the safety and integrity of the system.
Read the full case study here >> 
EVENT 2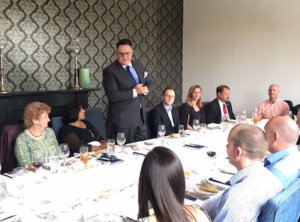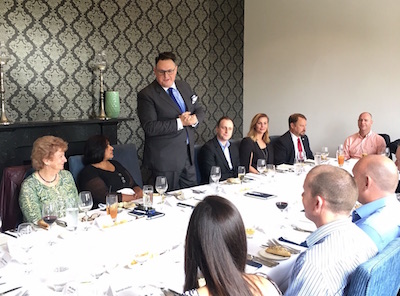 Invitation-only roundtable with WA's ICT Leaders. 
User education can be an organisation's biggest challenge in the threat landscape.  This invitation-only event enables guests to share security challenges from the office, industry and beyond with fellow ICT leaders.
Hosted by MSS IT, with special guest David Skyes, Business Leader – Cybersecurity, Sophos Australia.
Invitation only. Please register your interest with Harriet Mellor, hmellor@mssit.com.au.
EVENT 3
Corporate user education sessions.
MSS Operations Director, Anthony Wall, will be running a series of interactive and engaging sessions with our corporate clients to help them stay safe at work and at home.
Interested in a dedicated session for your staff? Let us know!
EVENT 4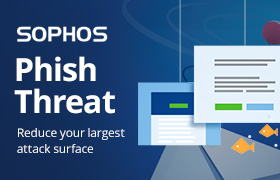 User engagement with Water Corporation
Water Corporation are focusing on educating their users around cybersecurity, keeping secure is a team effort!  They have chosen to roll out the Sophos Phish Threat testing program (click here for a free trial!) to test and educate employees, with assistance from the MSS technical team.  Our team will be on hand at the upcoming education session to assist with the launch of the Phish Threat testing program and Sophos Home Free solution available for all Water Corporation users.
EVENT 5
Free parent and teacher education sessions on keeping students safe at school and in the home. 
Limited sessions available. Please register your school's interest with Harriet Mellor, hmellor@mssit.com.au.
EVENT 6
Working lunch with Palo Alto
MSS IT has joined forces with global leader in cyber secuity, Palo Alto, to deliver a threat intelligence education session over an exclusive lunch.  Guests will also receive a free Security Lifecycle Review worth $xxxx to help them discover what's really happening on their network.
Invitation only. Please register your interest with Harriet Mellor, hmellor@mssit.com.au.
---
Related Articles